Bathroom Remodel -- After -- (Master)

In the master bathroom we added a small wall to make the shower 6" deeper.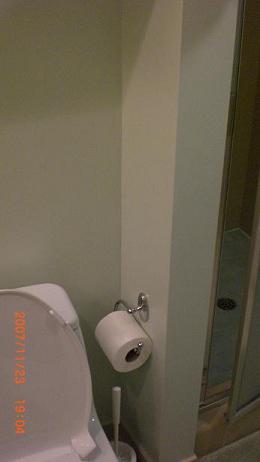 Inside the shower we added a foot rest...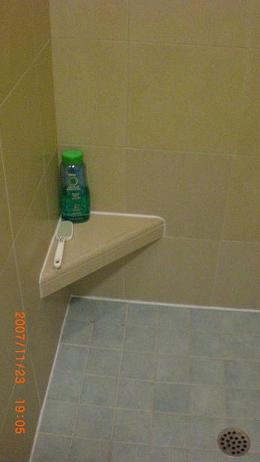 ... and a recessed nook.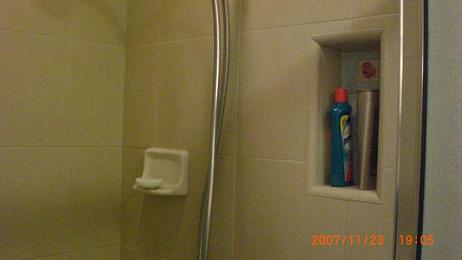 Note how the soap hangs precariously from it's dish.
After the job was finished and we had paid off the contractors, we noticed that the soap dish was tilted ever so slightly. It was not enough to be detectable to the eye, but it was enough to allow a wet bar of soap to slide off onto the floor every damn time.
I fixed it with 2 small dabs of epoxy at the edge of the soap dish. Now the wet soap slides as far as the epoxy, but it does not slide off! (It's better than dealing with the contractors.)
The vanity is made of Silestone® (a manufacured "marble") with an undermount sink.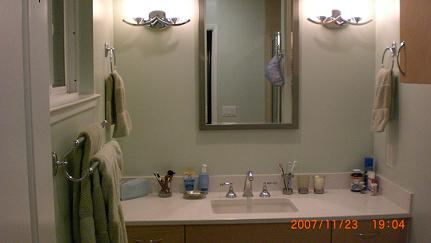 Back to new hall bathroom pictures.

Back to "before" pictures.

Last Updated: 12 December 2007 20:31
Copyright © 2007 by David R. Adaskin