Bathroom Remodel -- After -- (Hall)

We put a jacuzzi in the Hall bathroom. I hope we never need to service the motor, because there isn't a lot of space between the toilet and the jacuzzi access panel (We chose not to build a small door through the outside wall of the house). Note the interesting tile pattern. Much better than the old tile.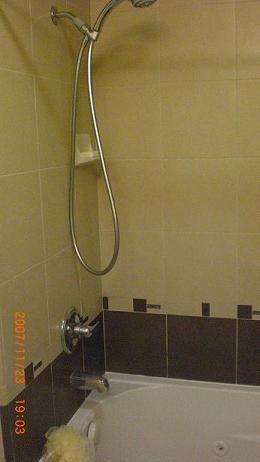 In the back of the shower we put in a recessed nook to hold shampoo, etc.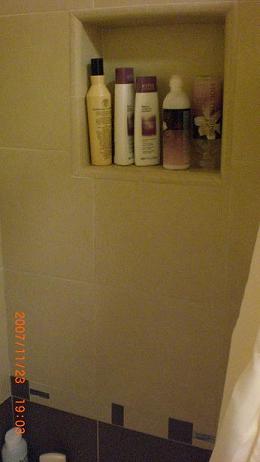 The vanity is a few inches narrower than the standard, so we had some trouble finding a sink that would fit. We finally went with a Corian® countertop with a molded sink.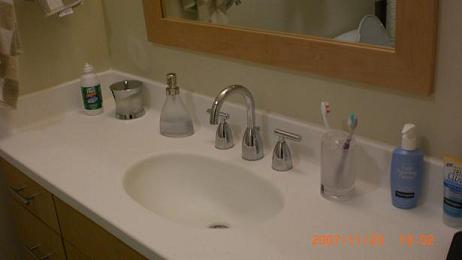 On to the new master bath.

Back to the "before" pictures.

Last Updated: 12 December 2007 20:31
Copyright © 2007 by David R. Adaskin