Day 6: Ketchikan

The next day we went to Ketchikan, at the southern end of the Alaskan panhandle.
The average rainfall here is 152 inches per year. That's more than 10 times the rainfall in San Jose!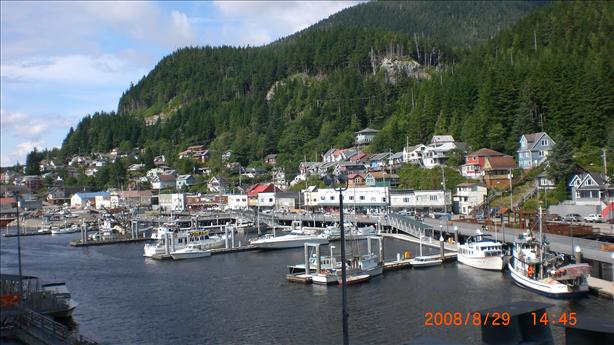 Tlingit village
The Excursion we chose for today was a tour of an native village. The local natives belong to the Tlingit tribe.
We weren't very impressed with the traditional dance demonstration, but I did get a good shot of one of their totem poles: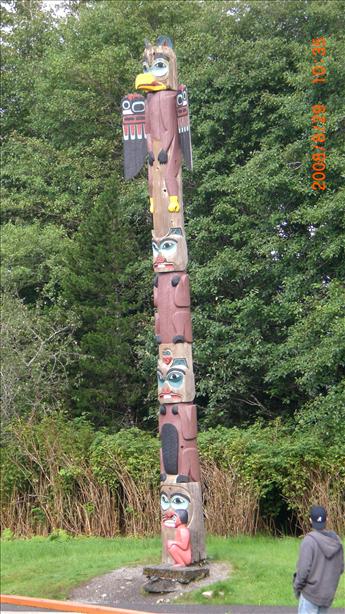 Salmon Tourists
Apparently, Ketchikan isn't only popular with human tourists.
This is a stream that runs through the middle of the town: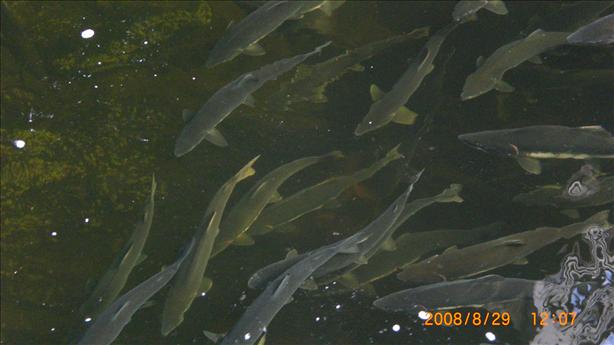 Pacific Sunset
That evening, after we had left Ketchikan, I got a very nice picture of the sunset over the open ocean: