Lake Tahoe

In August, 2006 we spent a week on Lake Tahoe. This is a picture of Irina and I overlooking Emerald Bay on the California side of the lake. In the middle of the Bay is Fanette Island, the only island in Lake Tahoe.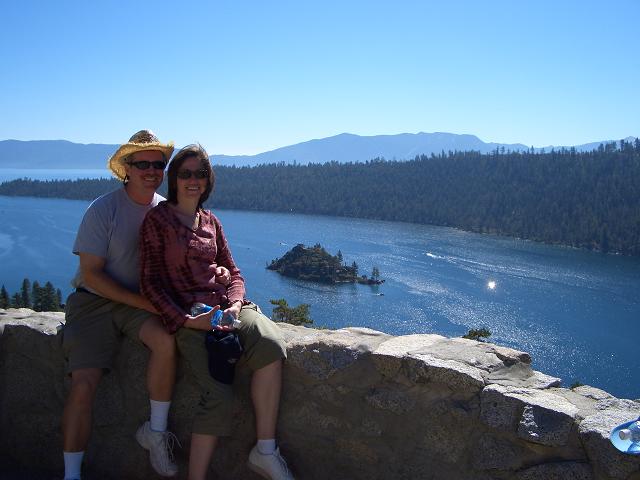 >

A fun thing to do in this area is to take the Heavenly Valley gondola from near the lake shore up to the top of the Heavenly Valley ski resort. You get on the gondola near the Marriot Hotel, where US 50 crosses the California/Nevada border. As you ascend the view gets better and better. Near the top there is an observation deck where you can get out and enjoy the tremendous view.

Once you get to the top there is a very nice restaurant and you can hike around on the ski trails.

&nbsp

Here's a shot of the city of South Lake Tahoe, CA.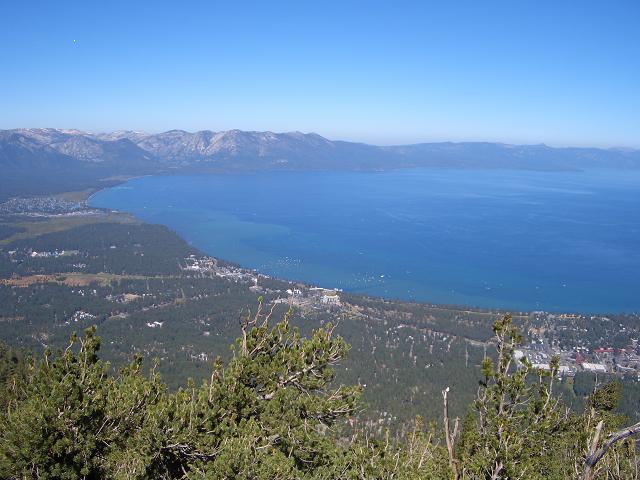 &nbsp
Panning to the right, is a shot of Stateline, NV. The actual state line is neatly demarcated by the big hotel/casino buildings just over the border in Nevada.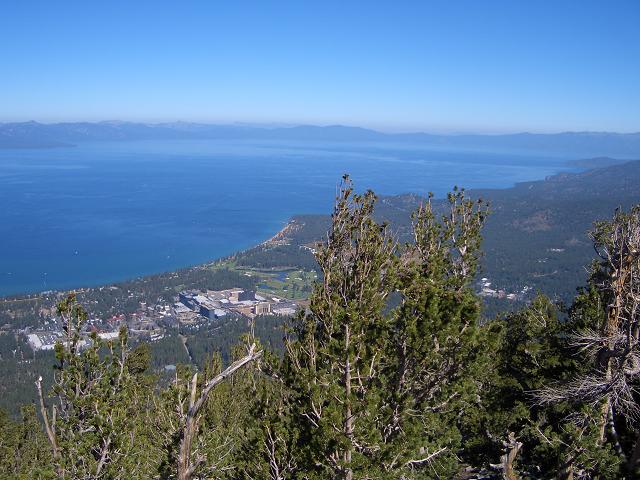 &nbsp
If you move a little more to the right you can see down into the Carson Valley, (We didn't get a picture of that.) It's amazing that the surface of Lake Tahoe is 6225 ft. above sea level, but, just on the other side of the mountains, Carson City is at less than 5000 ft!