5 Aug 2006
This summer we replaced the roof and decided to add a skylight in the kitchen and a suntunnel in the hallway.
This is a shot of the outside of the house. The skylight is the flat square thing on the left near the vents. The suntunnel is the dome on the right.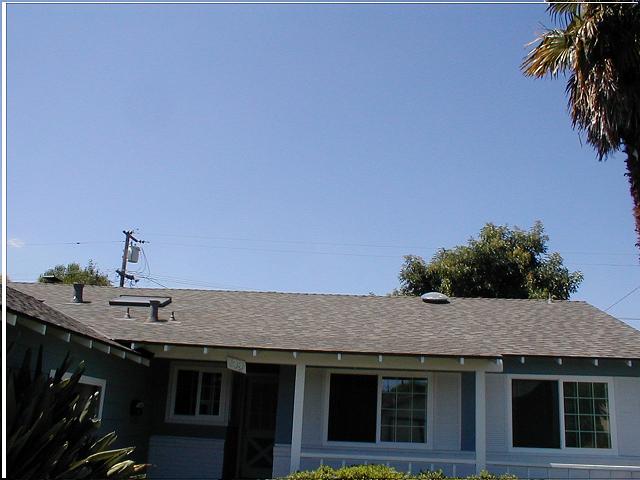 On the outside the skylight is 2'x 4', but it flares open to 4'x 6' on the inside. The shape of the flare is quite intriguing.
(Luckily the new and old paint matched so I didn't have to repaint the whole thing.)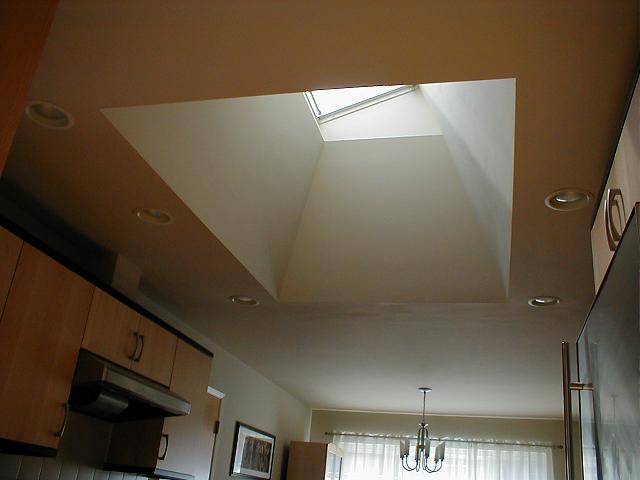 Here's another shot that shows the skylight pane a little better. There are several options available and we decided on the non-opening pane with manually operated blinds.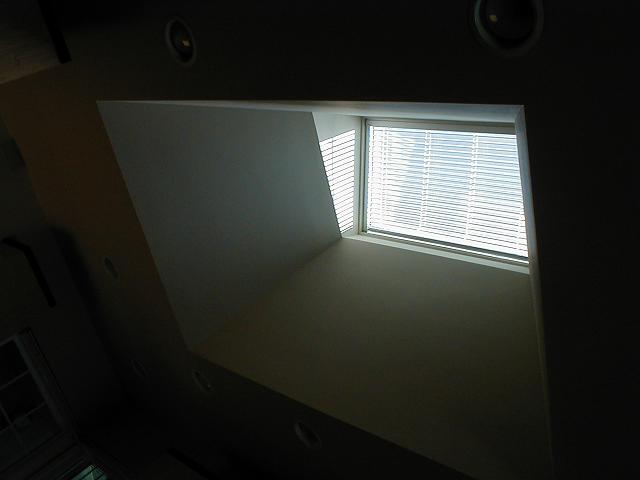 The suntunnel is clear dome on the roof and a translucent panel on the inside ceiling connected by a non-rigid reflective tube. They come in 22" and 14" diameters. This is the 22".
It is much easier to install than a skylight and costs about 10% as much. During the day it lights up the hallway better than any light fixture could. We had an option installed to provide a regular lightbulb's worth of illumination at night.