23 Dec 2003
The granite countertop is finally in place!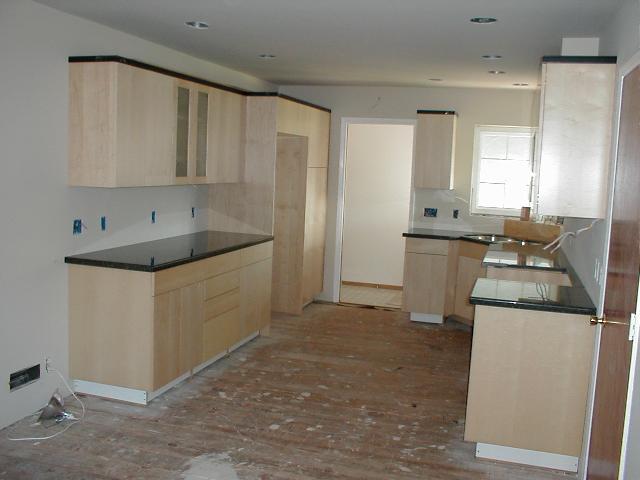 The countertop came in 4 pieces: the large piece on the left side, the small rectangular piece in the right foreground, the L-shaped piece that includes the sink cutout and a very small strip that runs along the back of the range.
Above the cabinets on the right side, the box around the exhaust hood vent has been boxed in and painted.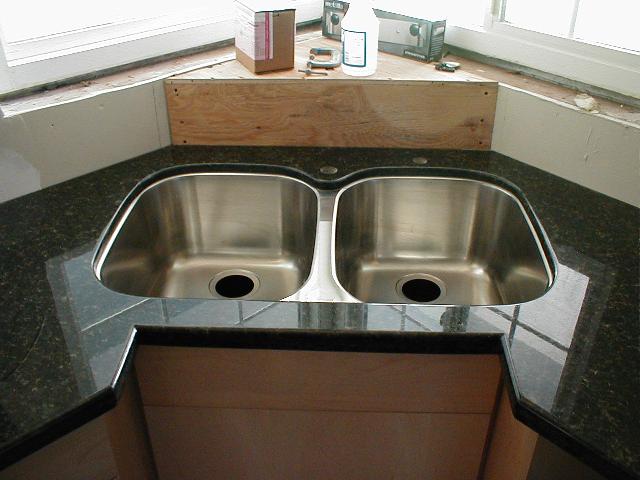 The fabricators were able to do the part around the sink in one piece. The strip in front of the sink measures 22 inches long, but only 3 inches wide. While moving a piece like this the installers have to be very careful that the thin part doesn't break. Luckily, things worked out.
We expected that they would make this section in 2 or 4 pieces to avoid the risk of breakage on installation. The seams where the pieces are joined are usually quite difficult to see, but no seams at all has a better appearance.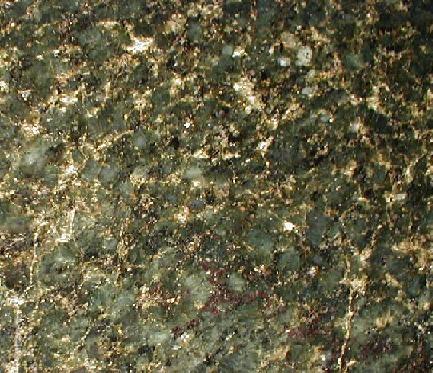 This is a closeup of the granite. The color we chose was "Uba-Tuba". This photo doesn't do justice to the richness of the green and yellow. It's a beautiful surface.